Get ready to turn your dreams into reality right here in the UAE! WSL Consultants has arrived, and we're set to unlock a world of educational and travel opportunities for you!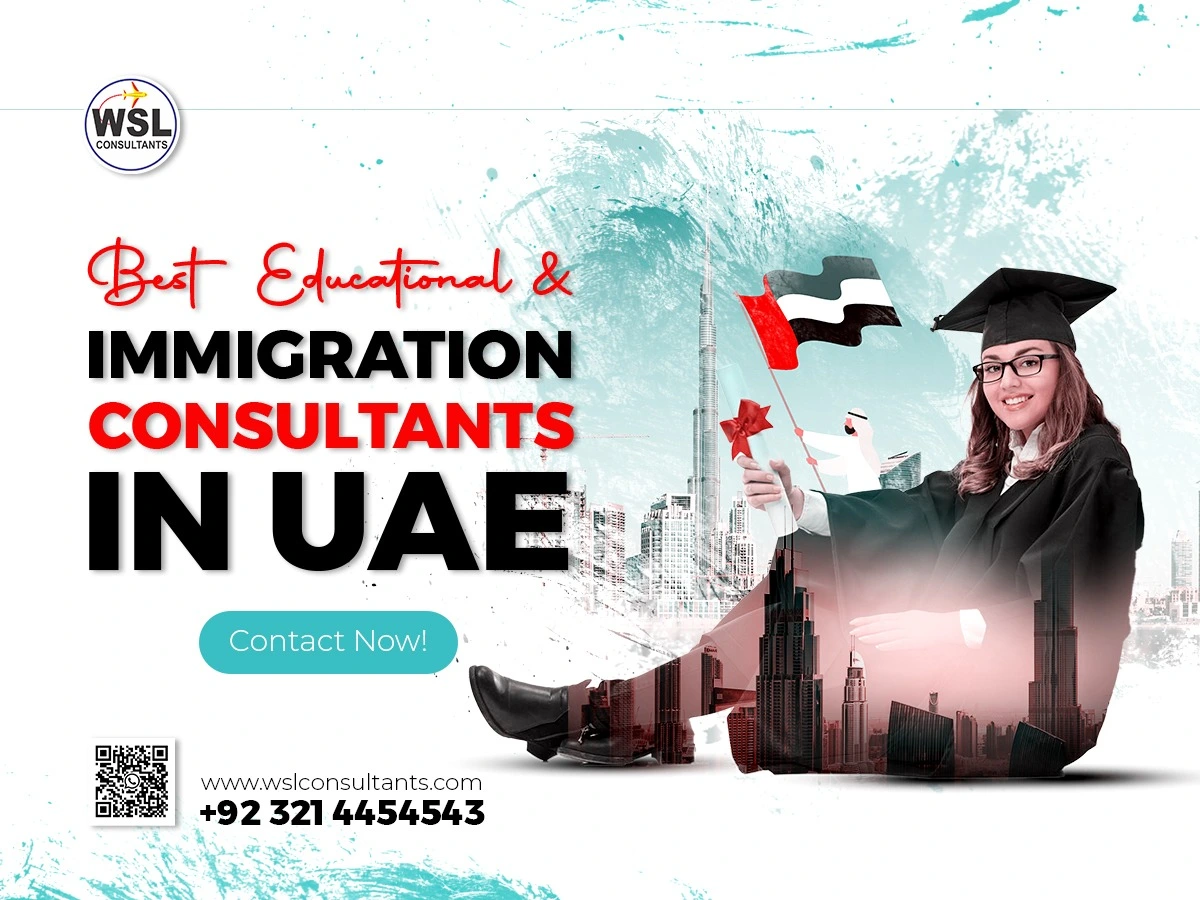 Table of Contents
Guiding You Towards Your Goals
Having served clients for over a decade in Pakistan, WSL Consultants understands the aspirations that lead individuals to pursue their goals. Now, as we anchor our services in the UAE, we're geared up to guide you towards achieving your dreams of studying abroad or experiencing the world.
Starting in the UAE, Reaching Worldwide
Italy beckons for those eager to pursue higher education in a land rich with culture and history. WSL Consultants is your compass for all the vital information and support you'll need to make your dream of studying abroad a reality. Our seasoned consultants understand the unique challenges and opportunities that come with studying in a foreign country. We'll provide you with tailored advice, from selecting the right institution to navigating the application process and even assisting with scholarships or financial aid.
WSL Consultants: Your Gateway to Global Exploration
We're thrilled to introduce our services in the UAE, offering custom-tailored solutions for students and travelers alike. Our team of experienced consultants is dedicated to providing you with top-tier assistance and support, ensuring your journey towards your educational and travel goals is seamless and successful. Whether you're a student seeking a world-class education or an adventurer looking to broaden your horizons, we're here to make your dreams a reality.
Embarking on a Journey to the USA and Canada
Have you ever dreamt of experiencing the vibrant culture of the United States or the breathtaking landscapes of Canada? WSL Consultants is your guide to navigating the process and providing all the essential information you need for a memorable and hassle-free visit. From visa applications to travel arrangements, consider us your trusted companion. Our expert consultants will be by your side through every step of the journey, ensuring you're equipped with the necessary documentation and information to embark with confidence.
A decade long of Trust and Legacy
With a history spanning over a decade in Pakistan, WSL Consultants has earned a reputation for reliability, integrity, and excellence. We've successfully guided clients to destinations across Europe, Japan, Australia, Turkey, USA, and Canada, opening doors to a world of opportunities. Our track record speaks for itself, and we're committed to upholding the highest standards of service right here in the UAE.
More Exciting Services Awaits
As we embark on this new chapter in the UAE, we're eager to expand our range of services to cater to even more destinations and opportunities. Stay tuned for updates on additional study and travel options! Your journey with WSL Consultants is just beginning, and we're thrilled to be a part of your story.
Are you ready to take the first exhilarating step towards your international journey? Contact us or visit our website www.wslconsultants.ae today and let's set your dreams into motion!
Join us on Facebook, Instagram, and YouTube for a front-row seat to the latest updates and invaluable tips!