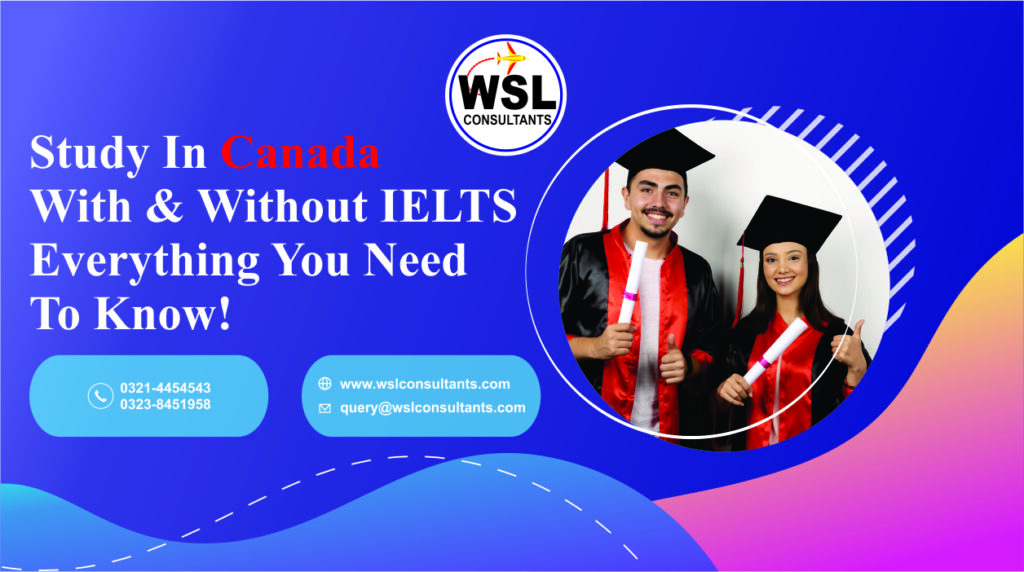 Canada is a popular destination for international students and for good reason. It offers a high-quality of education, a safe and welcoming environment, and a variety of programs to choose from. However, one of the biggest challenges for international students is meeting the English language requirements.
The IELTS (International English Language Testing System) is one of the most popular English language tests for international students. However, it can be expensive and time-consuming to take. Fortunately, there are other ways to meet the English language requirements for studying in Canada.
Here are some of the options available to international students who want to study in Canada without IELTS:
Take another English language test: There are a number of other English language tests that are accepted by Canadian universities. These include the TOEFL (Test of English as a Foreign Language), the CAEL (Canadian Academic English Language), and the PTE (Pearson Test of English).
Complete an English language course: Some Canadian universities offer English language courses that can help you meet the language requirements for admission. These courses typically last for a few weeks or months.
Have your English proficiency assessed by a university: Some Canadian universities will assess your English proficiency through an interview or written test. This is a good option if you have not taken an English language test recently.
If you are interested in studying in Canada without IELTS, it is important to research the English language requirements for the specific university or program you are interested in. You can also contact the university or program directly to inquire about their English language requirements.
If you want to get admission in Canada without IELTS, contact WSL Consultants. WSL Consultants is the best consultant in Lahore, Pakistan. They can help you with the entire application process, including choosing the right university, writing your application, and preparing for your English language assessment.
If you want to get a FREE assessment contact us at [email protected] or 03214454543 / 03238451958.