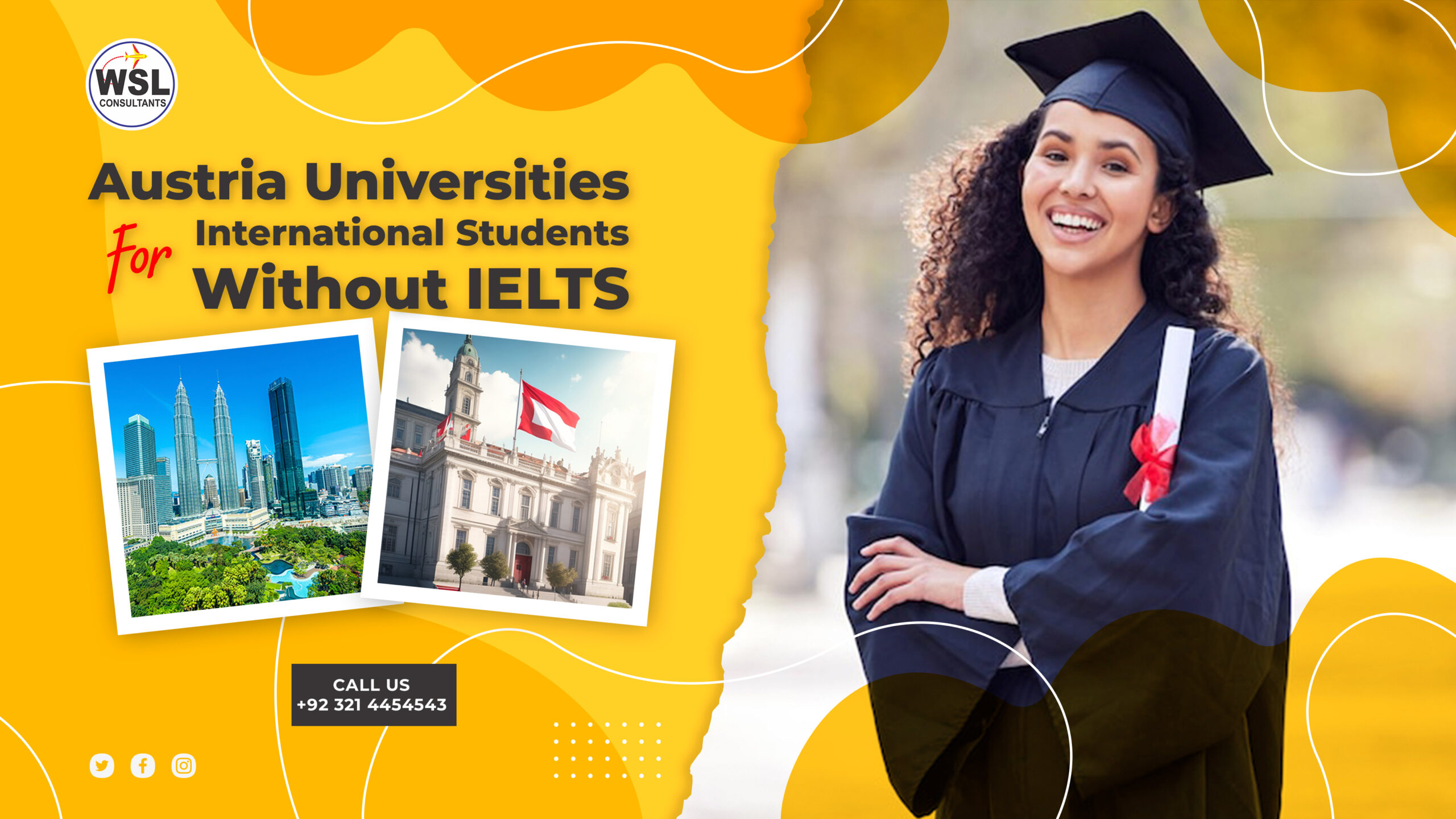 Are you dreaming of pursuing higher education in Austria but worried about the IELTS hurdle? Good news! Austria offers opportunities for international students to study without the need for an IELTS score. In this article, we'll delve into the details of studying in Austria, including costs, language requirements, and available scholarships.
Can I study in Austria without IELTS?
Yes, you can! Many universities in Austria understand that not all international students have taken the IELTS exam. Instead of IELTS, they offer alternative ways to assess your English proficiency. These might include interviews, previous education in English-speaking institutions, or other standardized tests. Always check with the specific university for their requirements.
How much does studying in Austria cost for Pakistani students?
Studying in Austria is surprisingly affordable for international students, including those from Pakistan. Public universities in Austria charge very low tuition fees, especially in comparison to countries like the United States or the United Kingdom. Tuition fees for international students from non-EU/EEA countries typically range from €700 to €1,500 per year. However, some programs and scholarships can waive these fees entirely.
Does Austria accept IELTS?
Yes, Austrian universities do accept IELTS scores. If you have taken the IELTS exam and achieved a satisfactory score, it can certainly strengthen your application. However, as mentioned earlier, many institutions offer alternative ways to assess English proficiency for those who haven't taken the IELTS.
Is Austria free for international students?
While Austria isn't entirely free for international students, it offers some exceptional scholarship opportunities that can cover tuition fees and provide a stipend for living expenses. These scholarships are offered by various organizations and institutions. For detailed information on fully-funded scholarships available in Austria for 2023, you can refer to this comprehensive list. Additionally, you can explore more options for studying in Austria at Study In Austria.
Studying in Austria offers a unique and enriching experience. With its rich cultural heritage, high-quality education system, and stunning landscapes, it's no wonder why many international students are drawn to this beautiful country.
In conclusion, Austria provides excellent opportunities for international students, even if you haven't taken the IELTS exam. With affordable tuition fees, a variety of English proficiency assessment methods, and numerous scholarship options, pursuing higher education in Austria can be a reality for you.